Lets see…..about me….hmmmmm…..I was born in Columbus, OH. I moved to Prestonsburg, KY at age 9. I've been in radio broadcasting since I was 14 years old. My first radio job was at WXKZ in Prestonsburg, KY when it was still 105.5 FM. I am a graduate of Prestonsburg High School and Morehead State University with a bachelors degree in Radio/Television and journalism.
In addition to being on-air, I am Director of Operations and IT at Mountain Top Media. I maintain the websites and computer systems here.
In 2010, I married my wife Melanie, and I couldn't be happier.
Stuff that's not important:
Favorite Food: Spaghetti
Favorite Cartoon Character: Foghorn Leghorn or Bugs Bunny
Favorite Sport: Columbus Blue Jackets Hockey, Ohio State Football and Indycar
Windows or Mac? – Can't we just get along?
Toilet Paper Over or Under? – Definitely OVER
Glass Half Full or Empty? – Glass is twice as big as it needs to be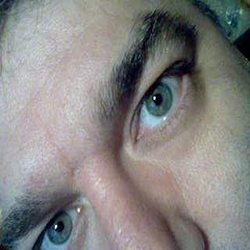 Mon-Fri | 3p-6p